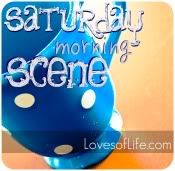 Chilling with my dog... literally
and enjoying some coffee....
and downloading new music, which I so love doing.
New tracks include:
New Soul by Yael Naim
Mess I Made by Parachute
Where I stood by Missy Higgins
Ain't No Sunshine by Bill Withers
Relaxing a bit and enjoying the peace and quiet before the hustle and bustle of the day starts. We are having a fiesta today at my mom's. Should be fun fun fun! Good food, family and friends... what more can you ask for!
Hope you all have a great Saturday!!!!